news
Domain Names - The High Court Has Its Say >> read
Registry and registrar not liable for infringing domain names >> read
A Brief Excursus on the South African Online Alternative Dispute Resolution >> read
.za Alternative Dispute Resolution Regulations: The First Few SAIIPL Decisions >> read
A study of the adjudication of celebrity domain name disputes (Neil Brown QC) >> read
Sun International successful with suncityvacation.co.za domain name dispute. >> read
MIXIT.CO.ZA: Dont get mixed up! >> read
MXit wins mixit.co.za battle >> read
The citroen.co.za Dispute is Decided (Tribute Site): >> read
Is your business prepared for Domain Hijacking? by Cheryl L. Hodgson >> read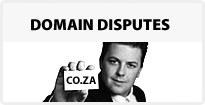 adjudicators
cases & decisions
contact
faq's
fees
filing a dispute
filing a response
financial assistance
flow chart for .za domain disputes
general advisory
presentations
regulations
supplementary procedure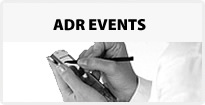 Subscribe to our newsletter and we will keep you posted with co.za domain name news and related events: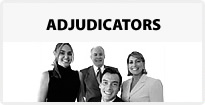 Adjudicators preside over domain dispute matters:
.ZA DOMAIN DISPUTE RESOLUTION
The South African Institute of Intellectual Property Law (SAIIPL) is accredited as a dispute resolution provider in terms of the .za Alternate Dispute Resolution Regulations.
Previously, the only possible action which could be taken against the unauthorised registration of a .za domain name was to institute court proceedings for trade mark infringement in South Africa. However, a new procedure, which is very similar to the procedure followed by WIPO in its administration of ICANN's Uniform Dispute Resolution Policy, was introduced in South Africa on 1 April 2007 and SAIIPL has been accredited as a dispute resolution service provider by the Department of Communications.
The new procedure entitles any party to lodge a complaint against a .za domain (including co.za, net.za, web.za and org.za) if the domain name "takes unfair advantage of the rights" of that party or "is contrary to law or likely to give offence to any class of persons". Complaints can be filed against domain names which incorporate registered trade marks or even trade marks which are not registered but which are well known. Complaints can also be filed against domain names which amount to hate speech or racism or any other such names which are contrary to public policy.
The new procedure provides a cost efficient and expeditious resolution of domain name disputes. Disputes filed with SAIIPL are normally concluded within two to three months, using on-line procedures, whereas court litigation would take significantly longer. Fees are also much lower than normal litigation.
SAIIPL was established in 1954 and represents over 140 patent attorneys, patent agents, trade mark practitioners and academics in South Africa who specialise in the field of Intellectual Property Law. SAIIPL has a large panel of independent and experienced adjudicators, taken from the most experienced practising attorneys, advocates and academics in the field, to determine disputes lodged with it.
The development is to be welcomed and goes a long way to ensuring that South Africa is keeping pace with international developments.
About the SAIIPL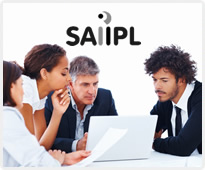 The South African Institute of Intellectual Property Law (SAIIPL) was established in 1954 and represents over 140 patent attorneys, patent agents, trade mark practitioners and academics in South Africa who specialise in the field of Intellectual Property Law. The SAIIPL is widely regarded as the custodian of South Africa's intellectual property rights, and comprises practicing attorneys, academics, practitioners in businesses and in general, people interested in the protection and enforcement of intellectual property rights. The members of the SAIIPL repres